Alrighty, guys… you guessed it, I am doing another guinea pig cage article. In this Midwest Deluxe Critter Nation review, I'll be going into depth about a few things. I am going to highlight the pros and the cons of this guinea pig cage. I am going to discuss the suitability of this cage for guinea pigs and for how many guineas. And, I am going to talk about a load of other aspects when it comes to the Midwest critter nation guinea pig cage. It needs to be secure, sturdy, and large enough to give your pet plenty of space.
Buying your pig a good quality cage is the first step to them achieving a healthy and happy life.
The short answer is yes… I do. Personally, I like any cage that is large and provides enough space to place guinea pig toys in and around the interior. I am kind of like an interior decorator for guinea pig cages. When looking at this cage, you will notice that there are a few options in regards to sizing. Personally, I always recommend the biggest cage possible, regardless of how many guinea pigs an individual has.
Your guinea pig can never have too much space but it can certainly have too little. Please note, that this guinea pig cage is also designed to be an indoor cage only. The lack of a roof and insulation can result in heavy moisture build-up as well exposure to low temperatures (guinea pigs don't like the cold).
Midwest Deluxe Critter Nation Dimensions
Alright, let's get to the nitty-gritty, the cage's size. As mentioned above, you can get this cage in three different sizes, but I am only going to discuss the largest as that is the only version I will be recommending today.
The dimensions for this cage are:
Length – 36 inches or 91 centimetres
Width – 24 inches or 61 centimetres
Height – 63 inches or 160 centimetres
So, the real question is, is this cage big enough for guinea pigs and if so, how many? The short answer, is yes, this cage is certainly a suitable size. Personally, I think this sized cage would be suitable for two guinea pigs as long as there is sufficient bedding and the occasional hide house for them to sleep in. Keep in mind, that a larger guinea pig house does not mean you don't have to interact with your guinea pig any less. Make sure your guineas get out to roam and explore and even look at putting some guinea pig toys in the cage as well. Trust me, they will love it as it is a great way to both help their teeth and prevent boredom.
Midwest Deluxe Critter Nation Review – Pros & Cons
Pros:
I like to always start on a positive note, so let's go through the Pros of this guinea pig cage.
Size – The most stand out pro of this cage is its size. I mean, this cage is big as far as indoor cages go and it's great as far as letting your little guys move around to explore.
.
Mobile – One of the things I really like about this cage is simply how mobile it is. When you think about it, the mobile factor is essential simply due to how large it is. The little wheels on the bottom of the cage allow for easy transport and can be locked in place without any fuss.
.
Leak Proof Pans – Each level of the cage is completely leakproof which is great if you have two guinea (pee leaking from the top onto another guinea) and for clean up. The leakproof feature is created by the slight indentation of the level/pan. This indention creates a shallow surface which then prevents any liquid from falling through.
.
Warranty – In the pet industry, it is actually really hard to come across products that offer a manufacturer warranty, but fortunately these guys do. The warranty will cover you for one year and includes pretty much any defaults from a manufacturer's point of view (issues that they created such as broken bolts or cracked pans).
.
Removable Levels – Every level in the Midwest Deluxe cage is completely removable. This really comes in handy when you have to clean the cage. For guinea pig cage cleaning tips, check out my article here.
.
Double Width Doors – The double doors are also a lifesaver when it comes to removing and placing things in the Midwest Deluxe cage. No need to move your hand in all sorts of crazy directions or angles.
.
Ramp Cover – The ramp covers are designed to be placed on the surface of the ramps between levels to give smaller animals such as guinea pigs a bit more grip. Believe it or not, guinea pigs are not supposed to be climbing a lot of things (more on this below) so these covers can really help out with their movement and health.
.
Water Bottle – While this cage does not come with a water bottle, the wireframing allows for very easy installation on the side. The same goes for any hay or food distributors which you can very easily place on the side. For more about guinea pig water bottles, check out this article here.
Cons:
Alright, now let's talk about some of the not so positive things when it comes to this cage:
Design – I am a person who really appreciates a nice aesthetic. To be honest I think this cage looks very raw and industrial which is a far cry from the natural wood look that I tend to gravitate towards. To be fair, the functionality does make up for the design.


.

The Levels – One of the biggest stand out features of this guinea pig cage is the multiple levels. Guinea pigs are not designed to climb up and down things due to the way it curves their spine. This is the same reason why hamster balls are not good for guinea pigs as they force their bodies in unnatural directions. The ramps (without the ramp covers) are something you want to be mindful of. Make sure you put down the ramp covers to prevent your guinea from slipping through.
.
Assembly – A lot of people have made comments on the assembly of the cage. The instructions state that there are no tools required however you may require a hammer to get some of the sides into line with one another. Try not to scuff the paint when assembling as the paint also acts as a protective coating against rust.
Overall, this is a great indoor cage for guinea pigs. Now, as far as the price goes for this cage, I can't really say. In my experience, the prices of guinea pig cages change on a daily basis but to get an up to date look click the button below.
Critter Nation Review
I think it's only fair that I do a small blurb on the company that makes the product if I am reviewing the product itself. So, a bit about Critter Nation.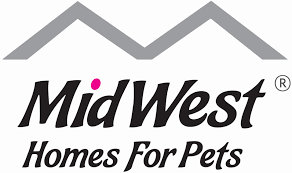 So, believe it not, Critter Nation is not actually the name of the company that makes this cage, the name is actually Mid West Homes For Pets. These guys make homes for pretty much every pet you can think of and have been around since 1921. Their slogan is 'life goes better with pets and these guys have made it their mission to ensure your pet's safety and well being.
All of the products these guys make undergo some pretty rigorous testing. For a full list of the test, check out their website here. In the case of this guinea pig cage, the wiring itself has been tested for coating adhesion, rust resistance, lead, and adherence to wire gauge and mesh standards. All of this contributes to a safe guinea pig cage with minimal risk to your little guy's health.
Some people mentioned some damage to the cage after shipping, however, I didn't bring this up in the con's section of the review as it seemed pretty rare, plus, the warranty should cover it. However, these guys state that all the products they ship come in packaging that meets the International Safe Transit Association standards and should be free of defects.
Points To Note and Disclaimer
So, full disclaimer and a few points I would like to note in regards to my Midwest Deluxe Critter Nation Review. First off, if you do decide to click the link in this review and purchase the cage, I will get a small commission. While this does not influence the way in which I review the cage, I really appreciate full transparency and I am sure you do too.
Secondly, some points. I always recommend to people that they buy a guinea pig cage that is of suitable size for their little guys. Size requirements can vary according to how often you let your guinea pig out to roam around and according to how many guinea pigs you have. A larger cage/house for your guinea pig does not supplement your guinea pig's need for exercise and exploration.
If you have any questions, please let me know. I love hearing from you guys.
In conclusion, the Midwest Deluxe Critter Nation is a great cage for small animals. It is spacious, well-ventilated, and easy to clean. It would be a great choice for any small animal owner. If you are looking for a more affordable option, check out our high-quality cage.
Guinea pigs are one of the most common pet animals in the world. They are small, cute and relatively easy to care for. If you're wanting to learn how to draw a guinea pig. This article will teach you how to draw a guinea pig.